Confused?. What to carry and what not to carry in your travel bag?. Have you always being in a situation where you always pack up everything and end up being heavy?. You don't need a lot of things to travel, you only require the most important things. I have being a solo traveler for many years so, I have reached out to a point where I could carry a constant list of things. Many of you may feel that some of the things that you feel important may be missing in the list but I assure you that this list helps me in the whole trip and always had worked for me well.

Be as precise about what you need. Being having a single backpack that fits everything you need and is light helps you all the way in your trip. Pack up the most requisite things only and if at all you need something you can access easily to it on the way or in the destination point and remember it is not too hard to find.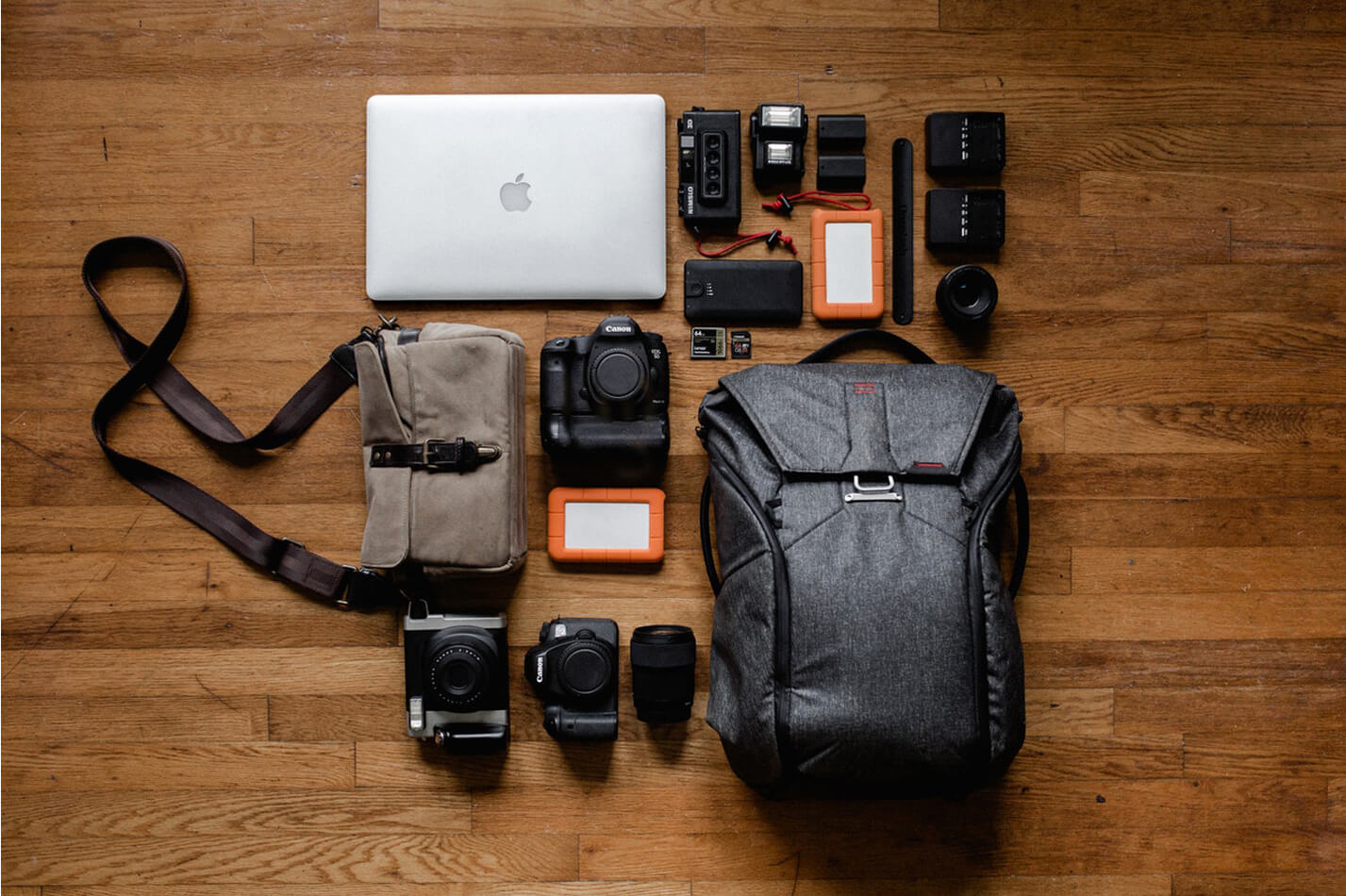 Everyone has different styles of packing the things up and the list of things mentioned by me can vary from individual to individual. Getting a small backpack that fits the most important things won't tempt you to overpack and won't force you to take the inessential things.
My travel list to carry
The Carrier (Backpack)
The list of my tried and true methods and things that I have packed up for solo trips. The best travel bag that I prefer is NOMATIC 40L TRAVEL BAG which I felt enough for all the requisite things. You can choose the bag that is more comfortable to you.
What kind of Clothes?
Confused?. How many pairs?. Which all to pick up?. You might have the tendency to clear off your wardrobe, right?. But don't even dare to.
Be practical, take off only few dresses that are required, you can find cheap clothing store or buy it on road.

For Women

Cold climates
2 sweaters
3 thermals (turtle neck/Fleece Jacket/waterproof Jacket)
4-5 long sleeved t shirts for layering
2 pair jeans
3 pair jeggins for layering
10 pairs innerwears
5 pairs of socks
Snow boots
Winter coats
Scarfs/winter hats
Gloves
Ear cuffs
Hot Climates
7 tshirts/Crop tops
3 pair of pants/leggings/jeggins/shorts
2 dresses
1 sleepwear
10 pairs of innerwears
2 socks
1 running shoes/sneakers
1 sandal
Scarfs/Hat

For Men

Hot climates
7 shirts
2 pair pants
1 sleep wear
Inners
2 socks
1 running Shoes/Sneakers
1 sandals
Toiletries
First Aid Kit
(Band Aids
Hydrocortisone cream Antibacterial Spray Moov Scissors)
Tablets
Tooth Brush
Tooth Paste
Soap
Towel
Nail cutter
Sunscreen
Sanitizer
Tissues
Shampoo gel
Deodorant
Makeup kit/Shaving kit
Gear (personal choice)
Laptop and Charger
Smartphone
Sims of local area
Power bank
Head set
Camera
Head lamp/torch

Other important things required are lock and zip lock bags to keep your belongings safe. Keep in mind that you really don't need a lot of unnecessary things when you travel. Always try to travel with a single bagpack which might be more flexible for you to move. Travel light.
Happy Travelling!.
Your travel checklist

Book your Flights

Find cheap flights by using FareFirst. They are my favourite ones because they search all the airlines around the wide globe with the best offers.
Book your Accommodation

Find out and book the best and cheap hotels with FareFirst.
For Travel Insurance
Travel insurance will protect us against theft, accidents and cancellations. Some of my favourites are Tata AIG travel insurance or Medjet.