Idling away at home during lockdown might feel a bit boring, that's why we at Fare first put together a list of travel destinations in Europe you can plan to visit as soon as the situation gets back to normal. Europe has some of the best tourist destinations, with many options for adventure, meeting new cultures, or just a break from busy schedules.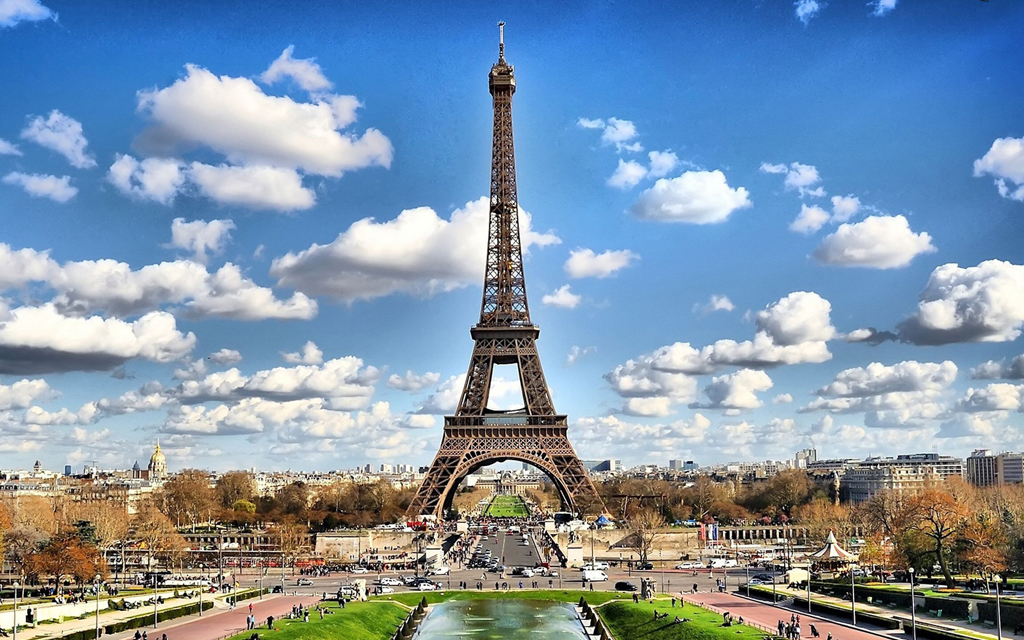 Image:JThorsten technoman from Pexels.
Standing on top of Eiffel Tower or gazing at the beautiful city view of London from the London Eye are some of the most exciting things that every traveler has a wish for, but there are also some lesser-known beautiful destinations that one should not miss in Europe. Let us walk you through some such destinations.
First up, Austria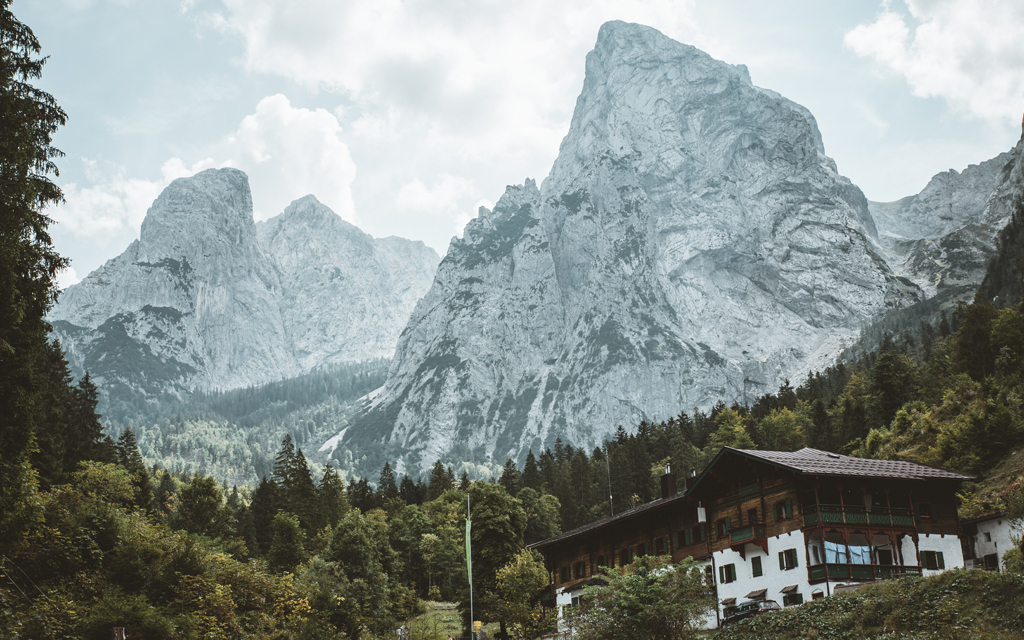 Image:Stephan Seeber from Pexels.
Surrounded by the snow-capped Alps with crystal clear lakes, Austria is an enchanting country. The beautiful picture-perfect landscapes of Austria with meadows, grasslands, and baroque architecture, it is a sight to behold. Salzburg is known for "The Sound of Music". Not only did Maria von Trapp live here, but also the movie "The Sound of Music" was shot in and around the city. You can experience a near movie-like experience here. Austria is also known as the capital of western classical music. Not only does it have stunning medieval places but also have amazing modern architecture, reinvented and redeveloped. Some of the places of interest here are…
Vienna with its culture, grandeur, and architectural marvels is definitely a favourite place for art and history enthusiasts.

Salzburg is a charming city surrounded by majestic historical buildings and green meadow, where the iconic movie Sound of Music was shot.

Innsbruck is an idyllic town with mountains, ski resorts, and gorgeous meadows.

Krimml Waterfalls is the highest waterfall in Austria with a 4km hike trail to reach.

Bad Gastein surrounded by mountains at 3000 feet above sea level has many spa treatments, mountain trails, hiking, etc.

Wörthersee is a famous summer destination being the biggest lake of Carinthia.

St Anton am Arlberg is a leading ski resort in Austria. It welcomes young adventure lovers, summer mountaineers, and also its loyal winter crowd.

Zell Am See is another famous tourist destination for its mountains and lakes. Several international skiing competitions are hosted here.

Salzkammergut is a beautiful resort area with sparkling clean lakes, wonderful mountains, romantic towns, and green hills. Famous for sunbathers and attracts people who are looking for the best spa treatments.

There are more hidden unexplored tourist places like Eisenstadt, Bregenz, Wachau. These are some of Austria's charming tourist destinations to make an enjoyable vacation.
Book Your Flight to Austria with farefirst.com
France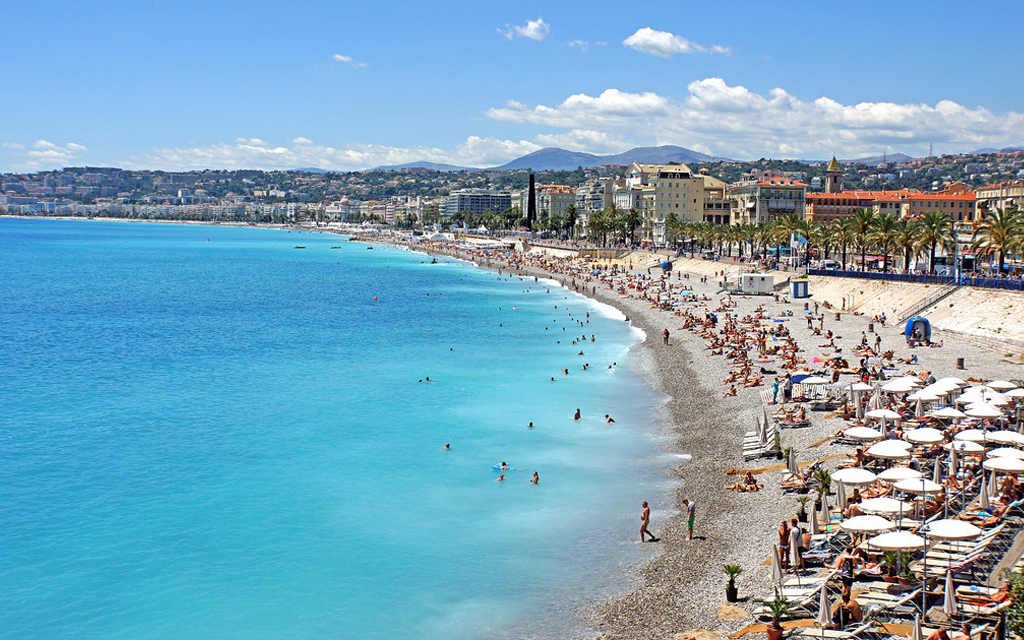 archer10 (Dennis) from Pexels.
While France is famous for its well-known landmarks in Paris like the Eiffel Tower and Louvre, there are some less crowded must-visit beautiful places. Some of them are listed below:
The charming countryside of Provence with its dreamy landscapes and rolling hills

French Riviera with its deep azure blue waters glamorously stretched along the Mediterranean coastline

Antibes for nature-loving vacationers with long sandy beaches

Normandy is coming to be known as the Heaven of Jerusalem and as the Pyramid of the Seas with a landscape of apple orchards, woodlands, historic castles, and picture-perfect towns

Biarritz & Saint-Jean-de-Luz are a blend of Parisian-style elegance and natural beauty with sandy beaches and historic fishing port.

French Alps with the most awesome natural scenery in the world attracting tourists in summer for hiking, mountain climbing, and cycling and in winter for skiing, snowboarding, ice skating, and old-fashioned sleigh rides drawn by horses. Mont Blanc is an iconic snow-capped peak and is Europe's highest mountain, with its fresh air, sublime landscape, crystal clear lakes, dramatic waterfalls, refreshing pine forests, and peaceful valleys.
Book Your Flight to France with farefirst.com
Netherlands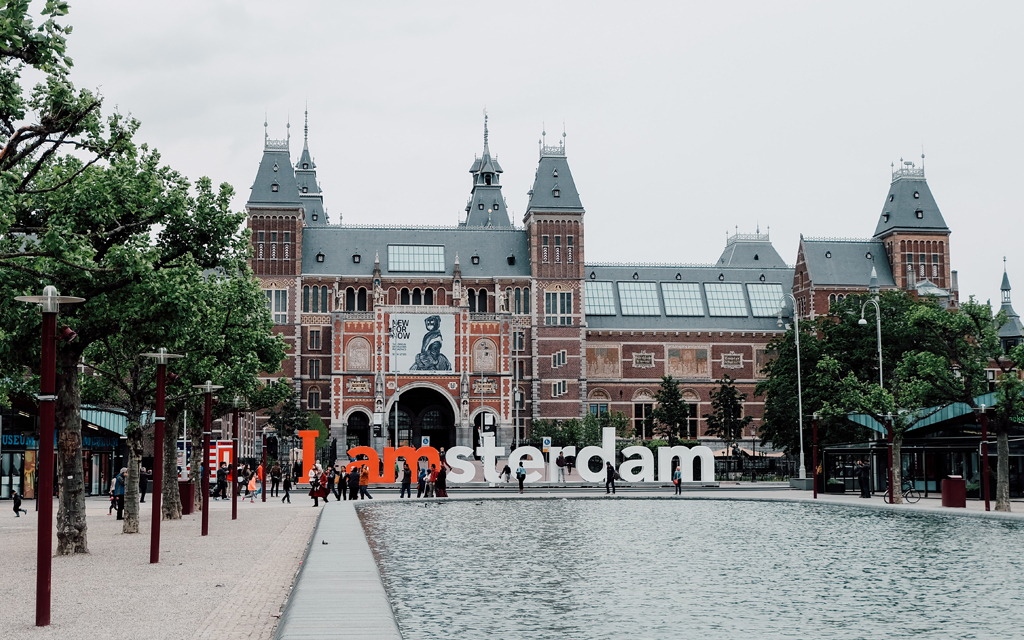 Image:Jennieramida on Unsplash.
The Netherlands, popularly known as the Crown Jewel of Europe, has beautiful cities of Amsterdam, Rotterdam, Delft and Leiden with great options for biking or hiking or to just enjoy relaxing on sandy beaches and sailing through the canals.
Amsterdam is one of the world's most beautiful cities with stunning scenery and significant history.

Rotterdam with its blend of history, architecture, and culture allure visitors worldwide.

Delft is a town full of antique looks, charming water canals, and fabulous artworks.

Leiden is a scenic town with canals, wooden bridges, windmills, and lush covered parks.

Giethoorn is famous for its super scenic waterways.

World-famous Tulip Gardens at Keukenhof

Haarlem is known as 'flower city' lies on the shoreline of the Spaarne River with numerous intact medieval structures, stunning architecture, and museums

Utrecht, Maastricht, The Hague, etc. are some more interesting places to visit in the Netherlands.
Book Your Flight to the Netherlands with farefirst.com
Germany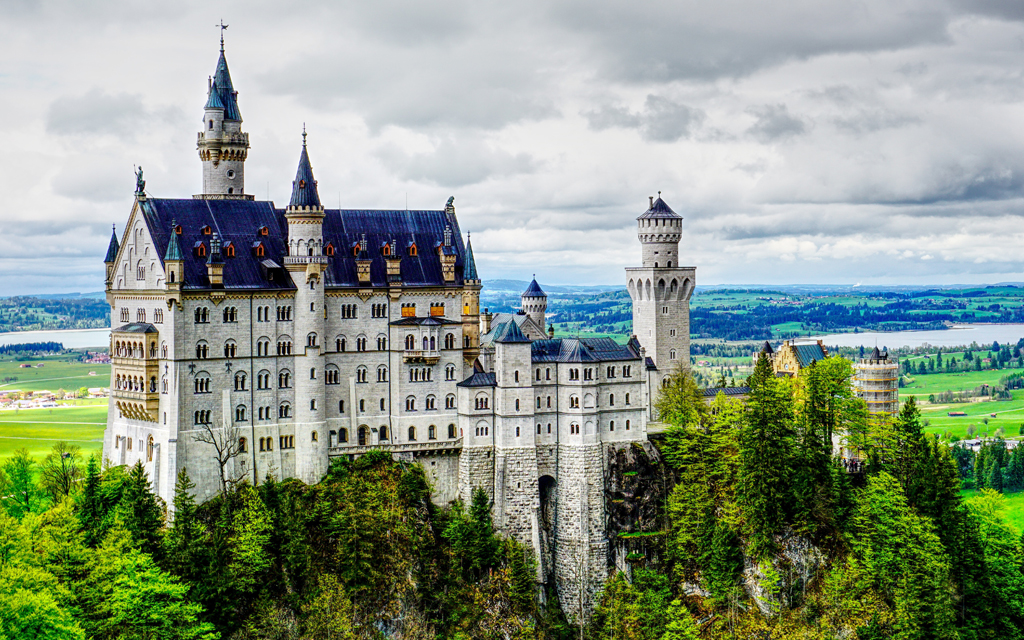 Image:Felix on Unsplash.
Germany is a unique place to visit with its historic cities and towns along with an abundance of forests and mountains. Tourists interested in sightseeing should head to metropolitan areas such as Frankfurt, Hamburg, and Munich. And those who are interested in recreational activities should head to places like Rhine Valley, Black Forest, and Bavarian Alps with its famous waterfalls known as Triberg.
Neuschwanstein is a fairytale castle and was an inspiration for the sleeping beauty castles in the Disneyland parks.
Brandenburg Gate in Berlin is the world-famous landmark in Europe.
Heidelberg Old City with its famous Heidelberg castle, baroque charm of narrow streets, and picturesque houses is a popular tourist destination.
Octoberfest is the largest Volksfest with over 6 million visitors. It starts at the end of September and continues until the first weekend in October.
Lindau is located at the meeting point of Austrian, Swiss, and German borders and is quite a popular tourist attraction full of half-timbered and medieval buildings.
Holstentor, Cologne Cathedral, Romantic Rhine, Old Town Hall in Bamberg, etc. are some of the famous places to visit.   
Book Your Flight to Germany with farefirst.com  
United Kingdom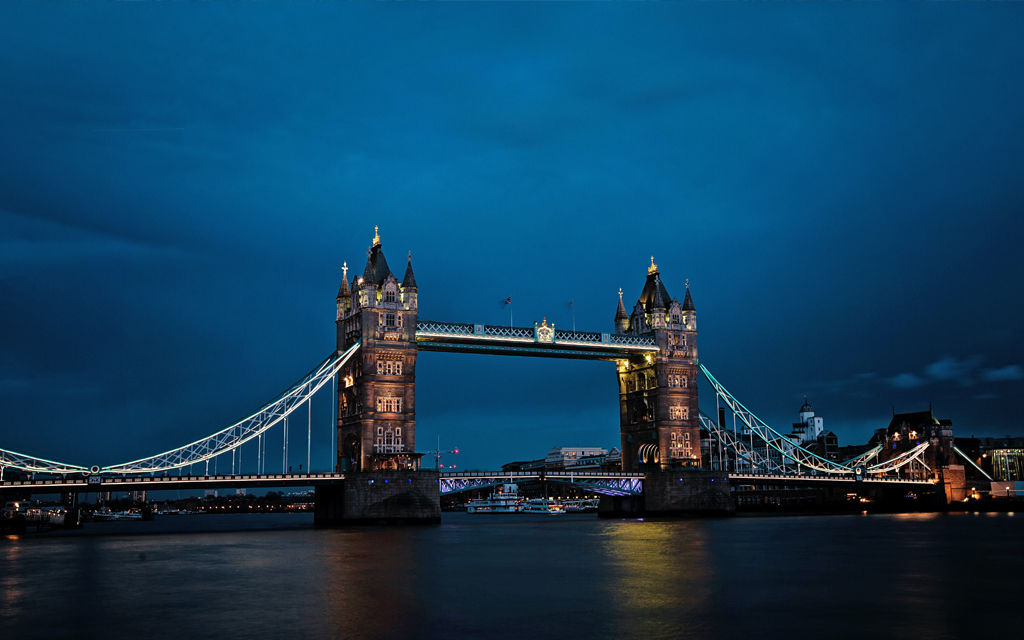 Image:Chris Schippers from Pexels.
The UK is one of Europe's most popular tourist destinations and consists of England, Scotland, Wales, and Northern Ireland. The country is so appealing with diverse scenery and rich cultural heritage which includes everything from its beautifully preserved estates and castles to many world-class museums and art galleries. London is the UK's all in one destination with its spectacular Tower Bridge on the banks of the River Thames, Jewel House being home to the Crown Jewels, Buckingham Palace the London's Royal home since Queen Victoria's reign, best museums, and art galleries. There are many uncovered beautiful places out there, especially the northern parts of Scotland with its untouched beauty and medieval castles that must be visited and below are the list of some of them:   Edinburgh, Scotland's Capital city is popular for its well-preserved historic buildings, castles, and old rocky promontory, famous Stone of Destiny, Royal Mile with its fine architecture, boutique shops, restaurants, and art galleries.  
Bath is a beautiful city famous and named for Roman-era baths. luring its visitors to its healing waters which are more than 2000 years old.

Stonehenge is one of world heritage sites being a place of pilgrimage for more than 4500 years.

Windsor is a wonderful historic town that offers plenty of fun things to do for tourists with its lovely setting on the side of Thames, many medieval half-timbered buildings, and Windsor Castle, the most famous UK castle.
Cotswold in the pristine countryside is one of the beautiful photographic corners of the country with many quaint village greens and idyllic pasturelands including fun activities like horseback riding and biking. Scafell Pike and Grasmere are some of the picturesque town visits.
Cambridge and Oxford the famous university towns with famous rowing events conducted every spring i.e. 'The Boat Race' on the River Thames. Preserved historic buildings, fine old buildings of the town's High Street, touring the stunning college grounds are some of the tourist attractions.
Wales has some of the UK's top attractions and fun things to do with its breathtaking scenery, its National Park's outdoor adventures and historic castle visits. Cardiff is the capital of Whales famous for its Cardiff Castle attracting many tourists. Cardiff Bay is known as the World of Boats with a unique collection of vessels.
Loch Ness is a popular tourist attraction for those of you who are planning a trip to Scotland, with the UK's most beautiful scenery, castles, and art galleries.
Book Your Flight to the UK with farefirst.com  
Switzerland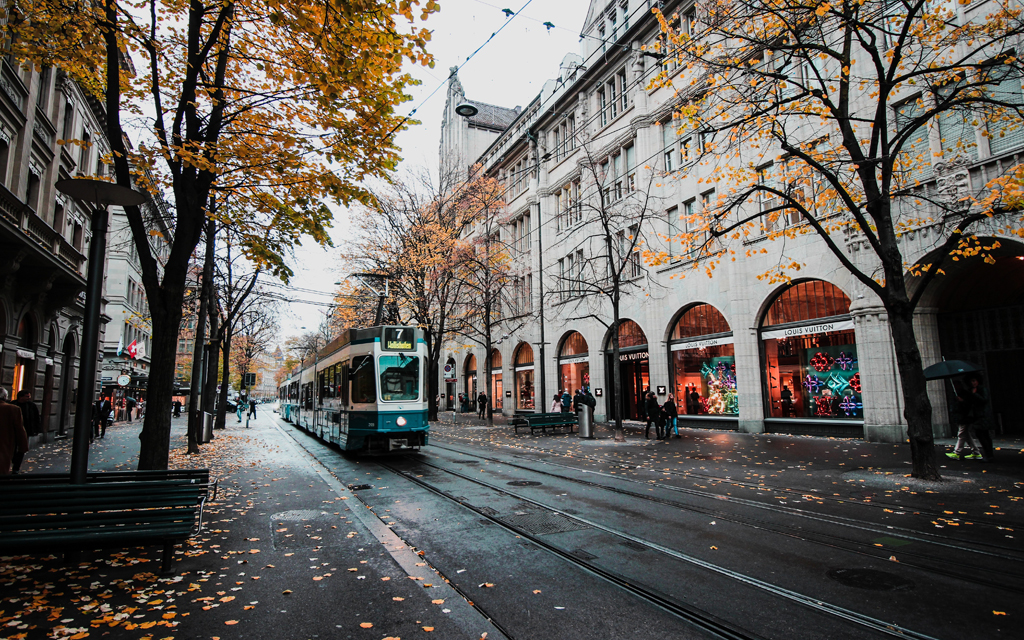 Image:H.Emre from Pexels.
Switzerland is known for its ravishing alpine scenery and attractive villages oozing storybook charm. Tourists come here for jaw-dropping sceneries of the snow-capped Alps, emerald valleys, sparkling blue lakes with crystal clear waters, glaciers, and picture-perfect lakeside hamlets inspiring the fairy tale beauty of this landlocked nation. Many world-class international resorts are snuggled in between the beautiful mountain valleys and lakes with a lot of fun activities like biking, mountain climbing, hiking, skiing, tobogganing, and paragliding.  
The Matterhorn, Switzerland's iconic pointed peak with the charming village of Zermatt at its foot with many international resorts and horse-drawn carriage rides, and peaceful ambiance with the ban of motorized vehicles.

Jungfraujoch, known as "Top of Europe" with a scientific observation terrace, the Great Aletsch Glacier, the longest glacier in Europe, Lauterbrunnen Valley with its scenic viewpoints, gondolas, and cable cars, Picturesque Grindelwald are some of the best tourist spots here.

Lake Geneva, well known as Europe's largest Alpine lake with Chillon Castle and a fountain in the middle of it called The Jet d'Eau has must-visit stunning views.

Mount Pilatus (2100 meter) in Lake Lucerne region gives a great view of the Swiss, the French Alps as well as Lake Lucerne below. The mountain is a hiker's paradise, not only that but to reach this region, you get to travel in the Steepest railway in the world.

Bern, the capital of Switzerland has a wide assortment of places to visit such as Zentrum Paul Klee, The Gurten Hill, The Federal Palace, Bern Minster.

Altstadt, the old town of Bern is one of the most charming places in Switzerland. If you ever wanted to feel the vibes of visiting a medieval city, this is one such place. Ever wondered why swiss is famous for their watches? Visit Zytglogge, The clock tower in the heart of Bern's Altstadt and you will find it out for yourself!

Ruinaulta, the Swiss Grand Canyon is a deep meadow formed during the Ice ages. The Canyon offers a scenic view of vast green land, clear blue river, tiny houses in the distance, and vast mountains clad with forests. It is a nature lover's paradise.   By now, we are sure a lot of destinations have piqued your interest. Maybe you have even started to plan to visit some of the destinations. Planning a trip on your own can be a bit tedious, so why do all the work when Nomad by Fare first can do it for you! Just enter in a few details, and it will sort your flights and help you get the cheapest flight tickets. You can even book hotels and single journey flights. So, go ahead and plan your trip using Farefirst!